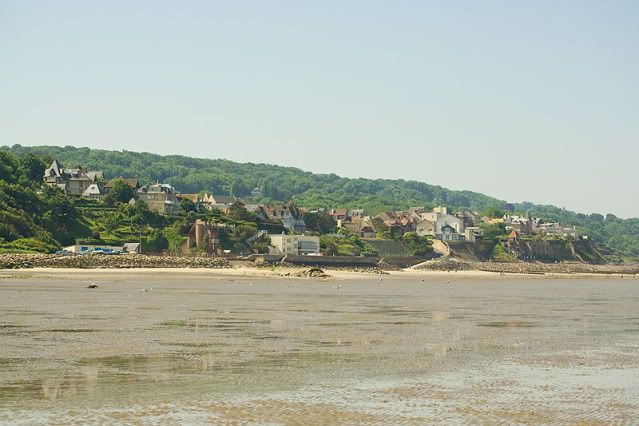 Sorry for the last two weeks, my father was visiting us and I was pretty busy visiting the city with him. Monday was a holiday, so we went camping with Akira. We elected for Normandy again so we went to Villerville (14).


Je suis désolée de mon absence des deux dernières semaines, mon père nous visitait est j'ai dû l'accompagné dans ses visites dans Paris. Lundi étant le congé de la Pentecôte, nous en avons profité pour retourner en Normandie à Villerville (14).
Suntanning on the beach.
Petite bronzette sur la plage.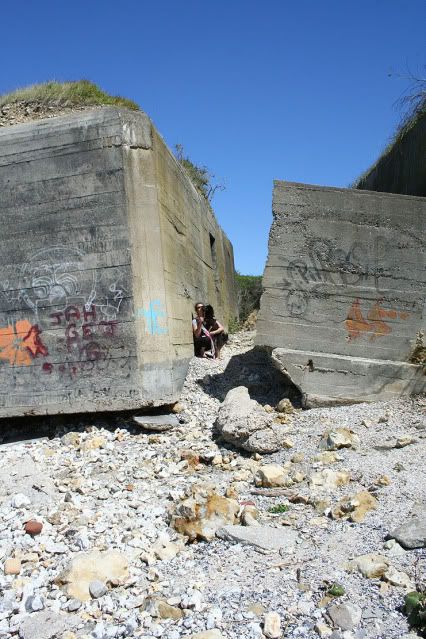 We went to take a closer look at the German bunkers lying on the beach.
Nous sommes allés voir les bunkers Allemands tombés sur la plage.
We went back to the camping and Akira met with a goat, she seemed much more curious about Akira than he was.

De retour au camping Akira a rencontré une chèvre, celle-ci semblait beaucoup plus curieuse qu'Akira.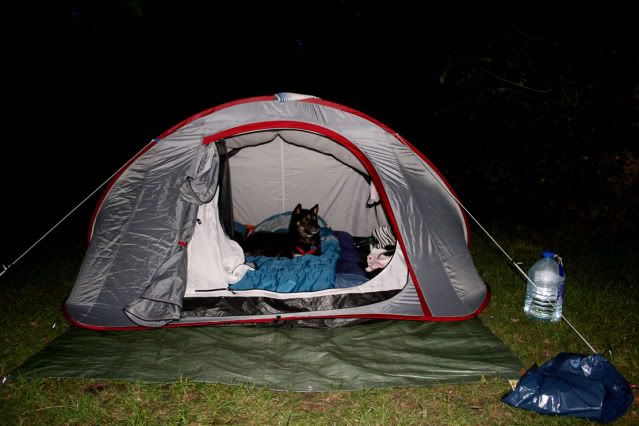 Akira wanting us to join him and go to sleep !
Akira voulant que le rejoigne pour dormir!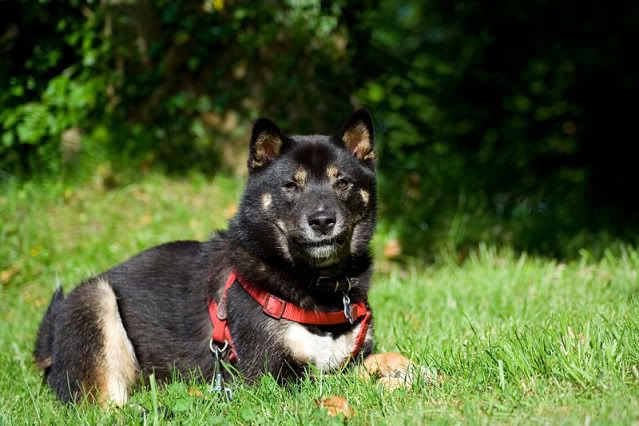 Trying to smile in an odd way, maybe he was not too happy about being tied at the campground but he has the tendency of running away.
Akira tentant d'esquisser un sourire, peut-être qu'il n'était pas content d'être attaché car monsieur a tendance à vouloir prendre la poudre d'escampette.
Akira having a little algae snack.
Akira prennant une petite collation aux algues.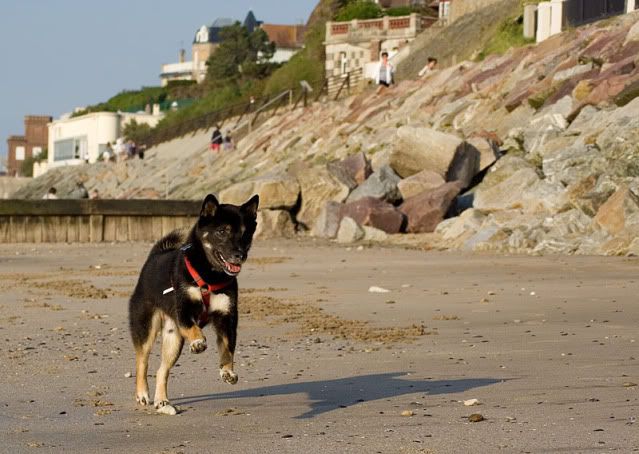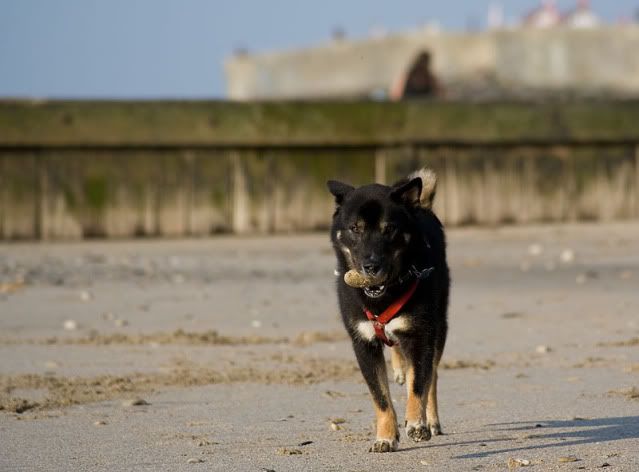 Playing fetch with rocks.
Akira jouant a rapporter les roches.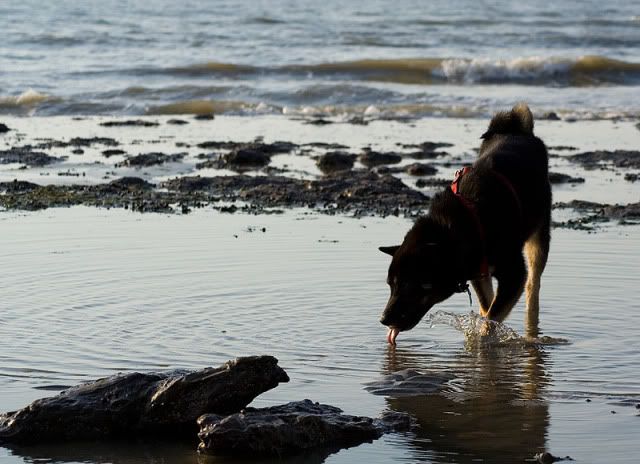 Not having any survival instinct, Akira drinks salty water refusing to drink the water we brought for him.
N'ayant pas d'instinct de survie, Akira boit de l'eau sallée, la préférant à l'eau douce qu'on lui a apporté.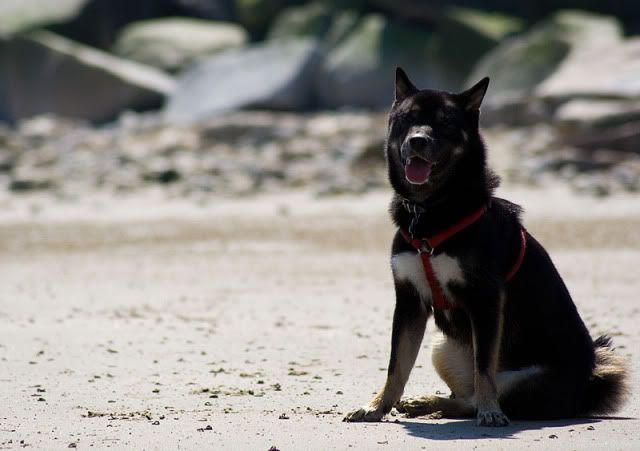 An happy dog after a week-end at the beach.
Un chien hereux après son week-end à la plage.